We offer two kinds of unfurnished units, a 4-Bedroom and a 3-Bedroom which has a study in replace of the fourth bedroom. Both units are 1260 square feet and have very spacious storage closets located off the balcony.
Security Deposit $400 per Person.
Pet Deposit of $500 with Approved Pet.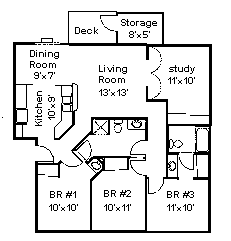 3-Bedroom with Study
Inquire with management for pricing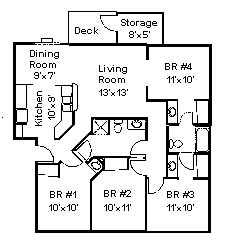 4-Bedroom
Inquire with management for pricing